What's Happened Since Miss Grand Myanmar Called for International Help?
"It is enough to die, because of, we only want our democracy."

Miss Grand Myanmar Han Lay made global headlines when she called for international help for her country during the pageant. She explains why she did it despite possible consequences.
The Miss Grand International 2020 coronation took place in Thailand on March 27, 2021. Miss Grand USA Abena Appiah was crowned the winner, while PH bet Samantha Bernardo won first runner-up.
One important moment that stood out from the event was when Miss Grand Myanmar Han Lay went onstage to talk about the current situation in her country, where people are risking their lives to fight for their democracy. "Today in my country, Myanmar, while I am going to be on this stage, there are so many people dying, more than 100 people died today. I am deeply sorry for all the people who have lost their lives," a tearful Han Lay said.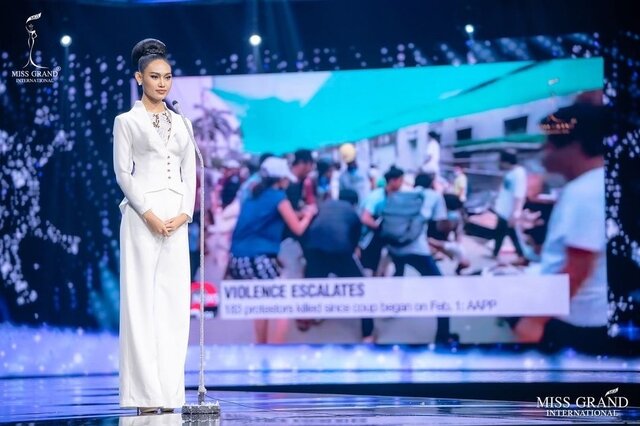 "The people from Myanmar, they are working on the streets for democracy. I am also the one who is rooting for democracy on the stage right now...I want to say for here that, please help Myanmar. We need your urgent international help right now."
You can watch her full speech below:
What's happening in Myanmar?
Myanmar's military, also known as the Tatmadaw, seized control of the country in February and declared "a yearlong state of emergency." Thousands have been arrested and violence increased as security forces "used water cannons, rubber bullets, and live ammunition" to disperse protesters. Reports say that more than a hundred civilians have been killed in Myanmar as protesters took to the streets to fight for their democracy, including a 19-year-old named Angel.
Miss Grand International Mynamar's advocacy
Han Lay has been supporting the nationwide protests on her Instagram page, sharing ways for people to donate to the cause. She also called for the release of more than a hundred students from her school, University of Yangon, who were "arrested for participating in fighting against dictatorship." In February, Han Lay was part of a peaceful protest against the dictatorship.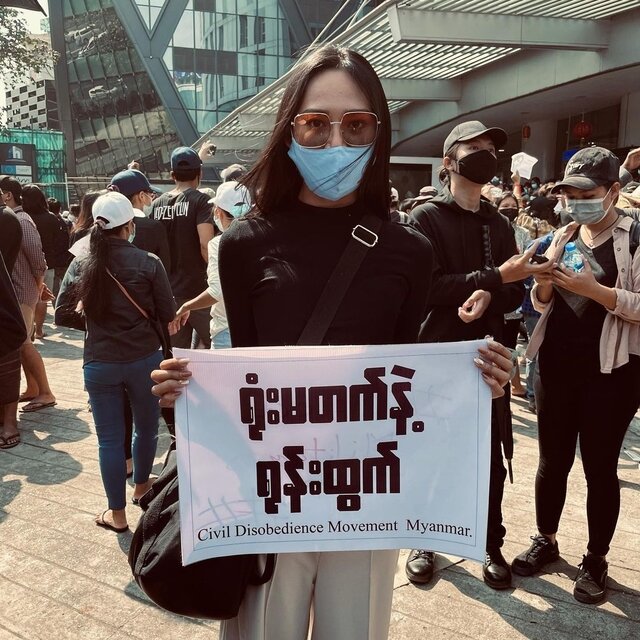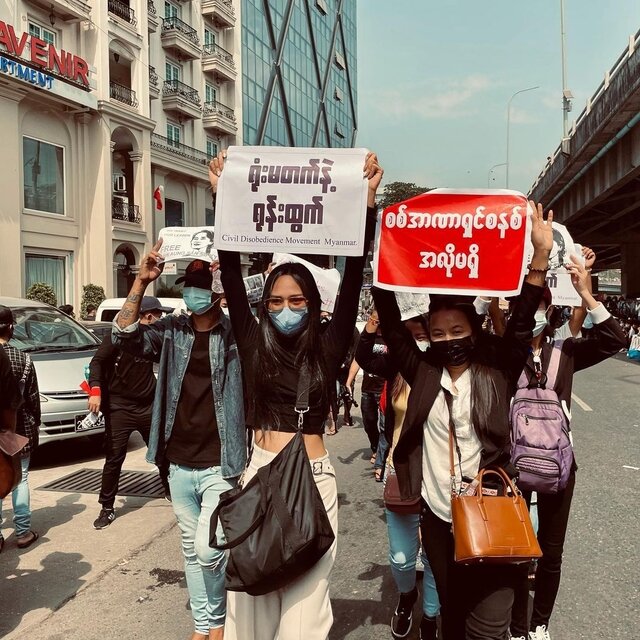 The beauty queen also posted on her IG account on February 1, the day of the military coup, writing: "PLEASE PRAY FOR MYANMAR! Many of the leaders of the country have been detained by the military in what the international media is calling a military coup. I cannot reach any of my friends because their internet has been cut off. Please please pray for these people and this country, they do not deserve this! Tell everyone you know, we cannot let this quietly slip out of our minds and let Myanmar lose all the progress they have fought so hard to achieve!"
---
Source from Bloomberg Asia and COSMOPOLITAN
---